MAJESTIC
Saint-Petersburg is like and open-air museum: the whole Historic Center of the town is inscribed on UNESCO's World Heritage list. The palaces and gardens of Saint Petersburg's most beautiful suburbs such as Peterhoff, Tsarkoe Selo and Gatchina will teleport you back in time, allowing experiencing a thrilling era: the Russia of tsars and emperors.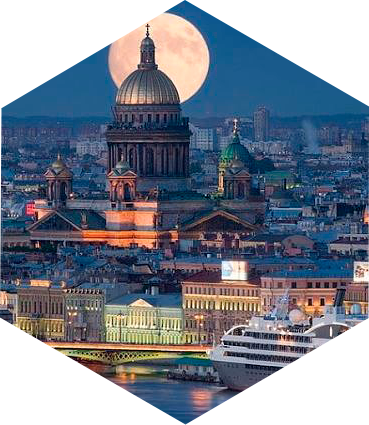 DAZZLING
The "White Nights"-phenomenon, glorified by both Pushkin and Dostoevskiy has become the trademark of this city, which is a museum of its own. During these days the city by the Neva River looks impressively strong: the subtle blue sky underlines the austere grandeur of Saint Petersburg while lights and shades engage into a waltz, inspiring numerous painters to create their impressionist masterpieces.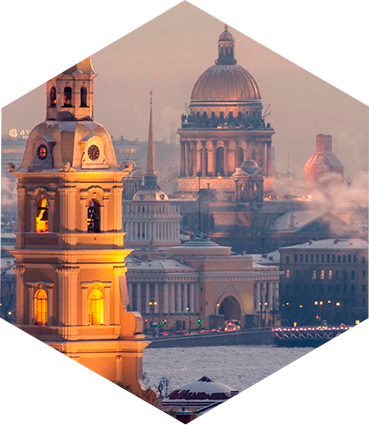 HISTORICAL
It is the world's most northern city with a population over 1 million. Considered the cultural capital of Russia, Saint-Petersburg is the remarkable reflection of the last three centuries of Russia's history. It started as caprice of a tsar, saw die 11 emperors, withstood dozens of floods and three revolutions, none of which were capable to take away the city's cultural and aesthetical perfection. Even the most demanding traveler will be astonished with Saint-Petersburg's magnificence.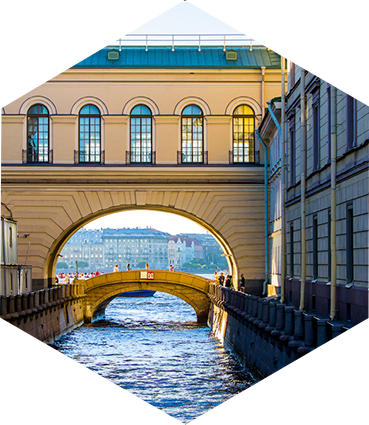 ---