INFINITE
.When it comes to Baikal, it's impossible not to mention that it's the world's deepest lake: its mirror is located 453 meters above the ocean level, while the bottom of this wonder goes as deep as 1170 meters below. The rich in diversity organic world of the Baikal lake endowed with nature's gifts, captivates: it has 52 fish species from various families and is also home of the unique Baikal seal.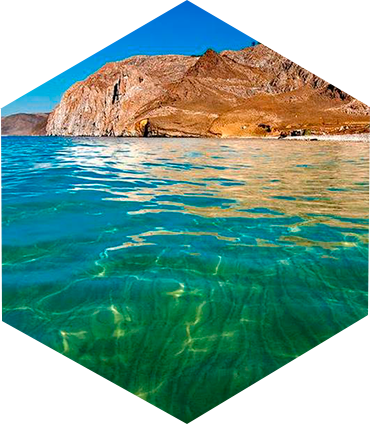 LUCID
Lake Baikal is the largest freshwater lake by volume in the world and absolutely unique in terms of chemical composition. The crystal clearness and extraordinary transparence of the water can be explained by a diverse species assemblage of the lake. The water of Baikal is one of a kind: it is characterized by high oxygen saturation and is comparable to distilled water.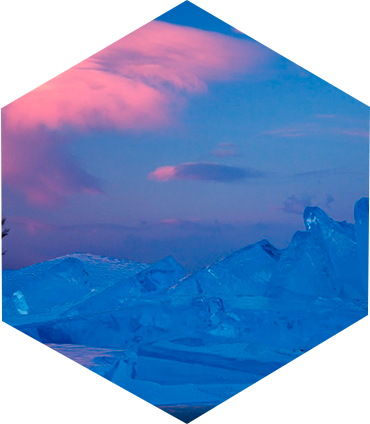 PEACEFUL
The mysterious lake of Baikal, situated in the very center of Asia, is a charming masterpiece of undisturbed nature. A unique wildlife, that elegantly dresses the shore of Baikal, revives the magnificent mountains surrounding the "Holy Sea". The coast of the lake is especially radiant in autumn when the native flora explodes in different colors accentuating the crescent shape of the Baikal.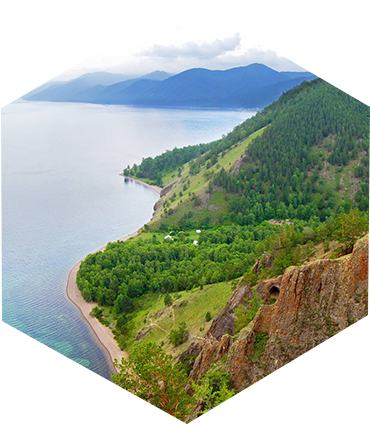 ---